==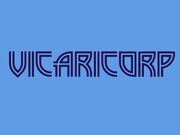 Companies==
Once the Rift of Elmaria settled down, and the elementals were slaughtered and pushed back, humanity began their next era, one of industry, advancement, and immense wealth.
(This will be edited further later, for now I'm just getting down the basics. -P)
Major Monopolies:
Edit
Smaller Companies
Edit
Subsidiaries, or guild companies in the League's case, are noted with the intials on the side of each company
Edit
Strongman Construction (BLU)
Pinnceio Firearms (BLU)
Vectrolin Home Goods (BLU)
Nenva (BLU)
Home Value (BLU)
Paragon Eletronics (BLU)
Einswheel Mining (BLU)
Arkensin Steel & Lumber (BLU)
White Beach Publishing (BLU)
Pyramid Gas (BLU)
MuscleMansion (VC)
Chandler Tobacco
Abbot Air (BC)
Gualti (HP)
Jacobson Atomic
Jitterbug Snacks (HP)
Ceebeck Dairy (HP)
Black Button Eatery (HP)
Muninn Broadcasting (BM)
Chuckwagon (HP)
King of the Jungle (HP)
Community content is available under
CC-BY-SA
unless otherwise noted.